Group exhibition of FEM members (Sappho Square 2019)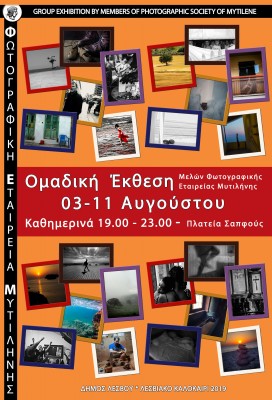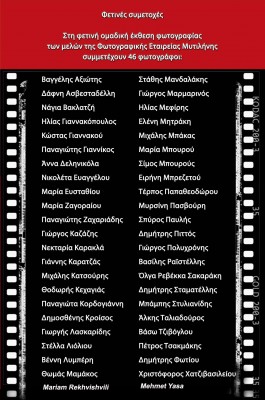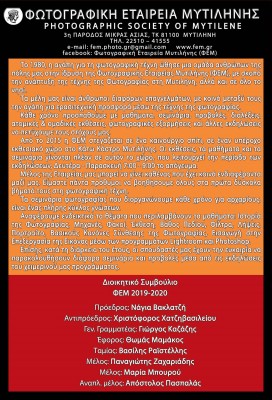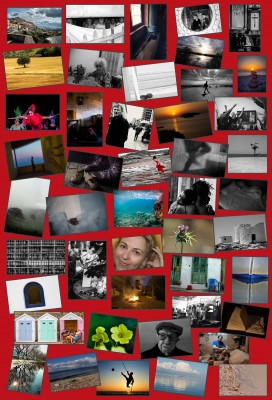 The Mytilene Photographic Society in the framework of the events of Lesvos Municipality for the Lesbian Summer 2019, organises and invites you to the group photo exhibition of its members which will take place in Sappho Square, from August 3 to 11, 2019.
The exhibition features 46 members of the FEM photographers presenting a number of portfolio themes, each carrying their own stamp of personality, reflecting their mood and playing with light, color and shadows at 184 photos on display.
The exhibition will be open from 19:00 to 23:00 .
In a video broadcast by TV station "TV Mitilini", the president of the FEM Naya Vaklatzi and the Secretary General George Kazazis talk about it ...